Promoting Peace through Leadership Training
Our mission is to research, educate, and inspire peaceful leadership
What is Peaceful Leadership?
Peaceful Leadership is a leadership theory that centers around three Primary Pillars and five Core Competencies. The three pillars are Trust, Psychological Safety, and Inclusion. These directly refer to humans' basic psychological needs when acting as members of a system or organization. A Peaceful Leader's role in fulfilling these needs is actualized through competency in five critical areas: Patience, Engagement, Appreciation, Curiosity, and Empowerment.
Peaceful leadership can be learned and applied by leaders of people in any system: supervisors in a workplace, elected officials in a community, heads of household in a family, or any other network. By employing peaceful leadership, the members of the system benefit, the leaders benefit, and the system as a whole benefits.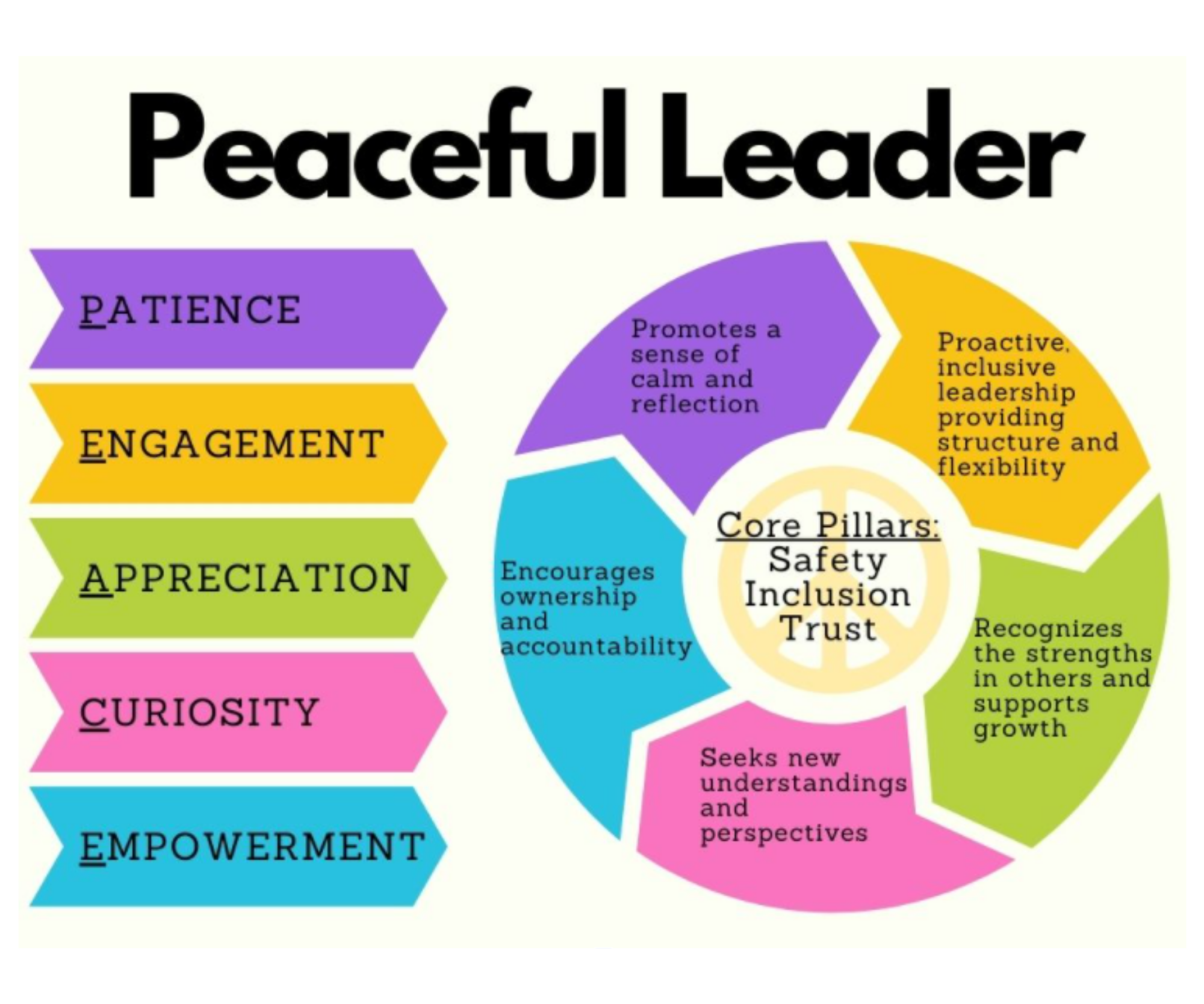 Peaceful Leadership Institute in Action
PLI Is a 501(c)3 non-profit organization dedicated to promoting the theory of Peaceful Leadership through research, education, and community initiatives.
Research – we conduct scholarly field studies

Education – we offer training and certification

Inspiration – we promote through community action

Latest PLI News & Articles
from the latest Leadership Research to Practical Tips for leaders
You can
Support Greater Peace!
Get in touch.
Learn how you can support our mission.